The Journey to Creating a Lovable World: Studio Kingdom
2023-07-25
Studio Kingdom first met the world with CookieRun: Kingdom in 2021.
Since then, we have embarked on adventures together and made pleasant memories, rolling out exciting stories revolving around the Ancient Kingdoms. Studio Kingdom is preparing itself to show you so much more beyond these stories.
In its center is the value that Studio Kingdom wants to share with you: Love. Among the many emotions that can be drawn and portrayed in content, Studio Kingdom focuses on love and sails toward the vision of creating a "lovable world." In this article, we will lay out how our goals became reality.
Love, the Inspiration for Studio Kingdom
Love is a universal value for humankind and the source of so many ideas. When you want to be immersed in a certain world, love works to exponentially increase such immersion. CookieRun: Kingdom was made with the idea of creating a "lovable game."
People & Love: A Recipe with the Power to Create Worlds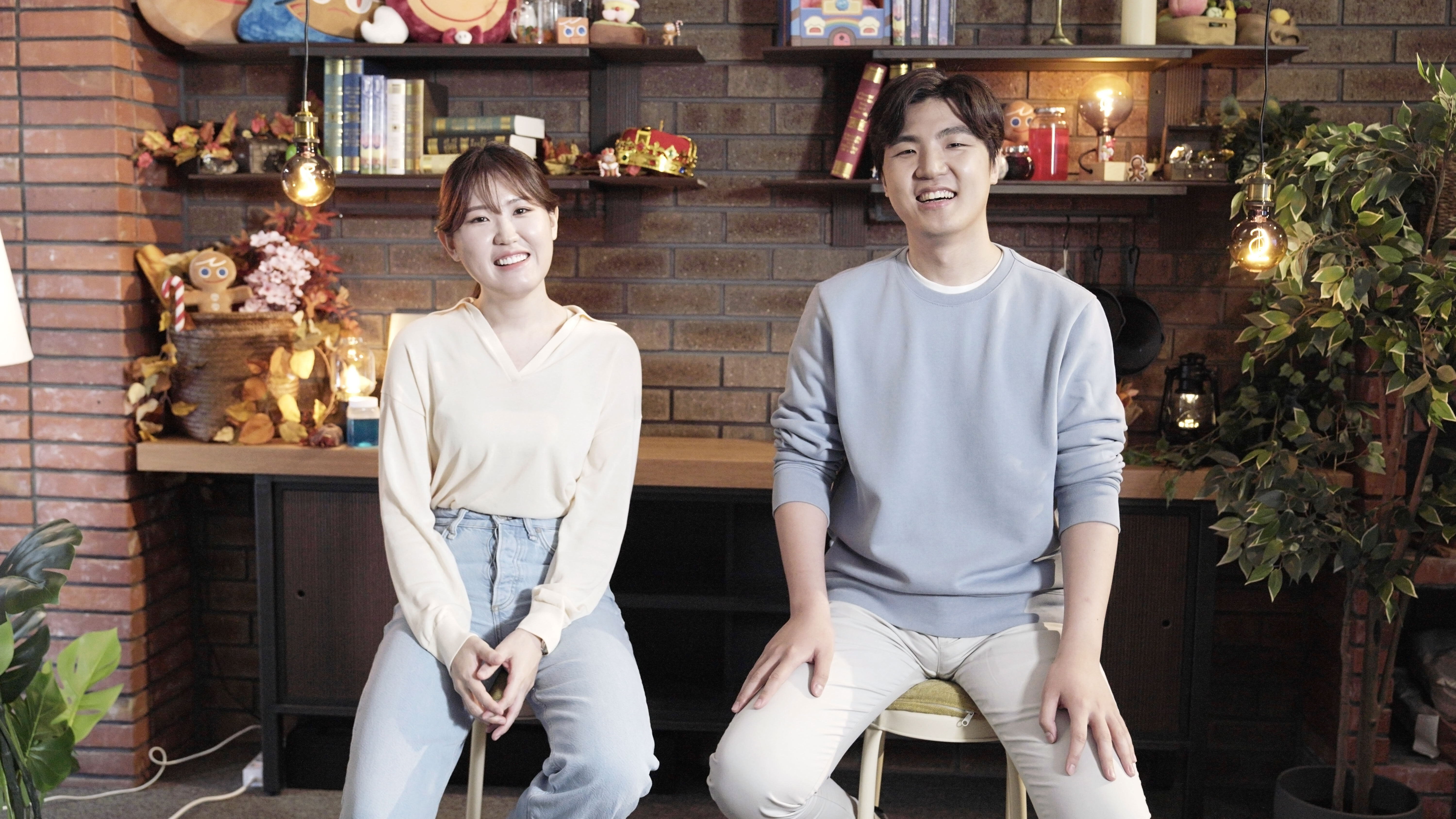 The power to make a lovable world begins with the people who love that world. It was natural for CookieRun: Kingdom to become a lovable game, as people who love CookieRun have gathered together as a team. This is especially true for the co-producers of Studio Kingdom, Cho Kil-hyeon and Lee Eun-ji, have been involved with the CookieRun IP for about 10 years. What was the charm of the Cookie world that made them spend so many years on it?
CookieRun's world is sweet and cute, yes, but being adorable is not all there is to it. Rejecting the fate of being born to be eaten, GingerBrave escaped from the oven into a world far more wide and diverse than anyone's imagination. His courageous adventures resembles the numerous tales found in the real world, stories of people who do not cease to challenge themselves under adverse conditions. The thought of delivering such a message of hope and bravery, yearning for a better life, led to the idea of Cookies running away from the oven to find their own kingdom and home.
The start of Studio Kingdom was a gathering of people who sympathized with the idea of turning the infinite possibilities of the Cookie world into real, loved content.
Even when there were doubts and disputes, Studio Kingdom held on to their initial joint goal and the desire to send out a message to the world. As everyone shared these ideals, frank communication and the open exchange of opinions were held in earnest. This also allowed the team to further concentrate on making more creative and enjoyable content. Such endeavors were ever-more possible due to everyone pouring their hearts into the world they created. We believe that it's this mindset of love that makes Studio Kingdom special.
Creating a World, Together
The North Star of Studio Kingdom lies in emotions, especially the types of emotions that are invoked with certain experiences. We strike to make the game with players' experience in mind: All people have emotions, and that's what connects us together.
We believe the world that we can love and immerse ourselves in should be a world that everyone can love and immerse themselves in. The team efforts are aimed towards trying to make such a world for everyone to enjoy, sharing precious and special moments along the way. The team feels that the game should bring a sense of warmth, comfort, and mutual connection and respect. We steer our way through the development process with these goals in mind.
Whenever we see players of CookieRun: Kingdom enjoying the game and also imagining the life and further adventures of the Cookies, we are deeply touched. Such enjoyment serves as a further spark of creativity for the team as we strive to build a world together. We feel as if it's this type of synergy transcends the usual relationship between developers and players.
Studio Kingdom is striving to share many more impressive moments and experiences with players across the world. We continue to challenge ourselves to bring forth new and bold ideas. Other projects of Studio Kingdom, BRIXITY and CookieRun: Witch's Castle, will also greet the world filled with love and creativity. We here at Studio Kingdom are always ready to show the world that love is the answer to truly putting the player experience first. We look forward to greeting you with upcoming titles in the future!